Gorgeous Contemporary Breeder Website
Above and Beyond a Puppy Store
Debbie Thomas, the owner of Wasatch Pup, has devoted over a decade of her life to studying, researching, and finding the best methods to breed healthy dogs. She raises each puppy with specialized techniques that helps them develop solid, trusting relationships with their human family, and makes them more trainable from the beginning. She asked JamboJon to create a stunning website to showcase her gorgeous premium puppies. She also needed a central location for her clients to access her coaching programs, dog breeding updates, and all aspects of puppy training.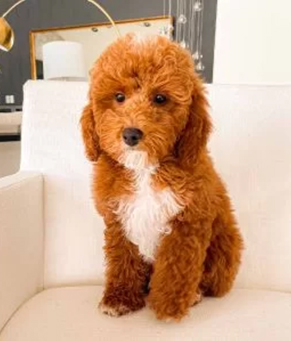 "Sarah thank you so much for all your hard work with everything. your support has been such a huge blessing for us and we appreciate you more than you know!!"
-Debbie Thomas, Wasatch Pup
A Website Fit for Royalty
JamboJon created a beautiful website that showcases the high-quality care and attention the owners of Wasatch Pup demonstrate with their litters. The website reveals the humane and loving ways they raise their dogs, with beautiful images that highlight the relationship they have with these special puppies. The newly designed website is user-friendly and accessible for individuals who may not have prior knowledge about these dog breeds and features a creative gallery of previous litters for prospective buyers to enjoy.
Beautiful website and images matching the majesty of the gorgeous puppies.
Several stunning galleries showcasing past puppy litters
Unique flip card feature for displaying information about the puppies